Many Foremarke footballers are inspired by Will Hughes, an Old Foremarkian currently playing for Watford FC and England U21.
Foremarke Hall has an excellent tradition in football, which is the boys' major sport in the Michaelmas Term
The school runs eleven teams, including five teams between Years 7 and 8, and on Wednesday and Saturday afternoons, fixtures are arranged against other independent and local schools. The 1st XI also play in the Rensburg Sheppards ISFA Cup and Derbyshire County Cup whilst the 1st VI competes in the national IAPS Soccer Sixes and prestigious Shrewsbury 6-a-side tournaments along with the U11 team.
In addition to these regular fixtures, we have strong links with local football academies and often have pupils signed to local professional clubs such as Derby, Leicester and Nottingham Forest, and our structured football coaching programme involves fixtures against local academy sides. Historically we have been represented by a large number of players in the West Midlands ISFA squad, which also plays fixtures against academy sides, such as Manchester United, Stoke, Ipswich and Crewe.
Foremarke Hall has three full sized pitches and six junior pitches, which are acknowledged as some of the best on the circuit. Our 1st and 2nd XI pitches on Lakeside and Top Field are of an excellent quality and have hosted games for Derby County's Academy.
In addition to these prestigious school fixtures, all boys are able to enjoy getting involved in the annual House Football competition, which involves pupils from Year 3 to Year 8 and is always hotly contested.
This summer we will also be hosting our first girls' football fixtures, as we prepare the girls for Repton, where they compete in 11- and 6-a-side tournaments.
A Little About our Head of Football, Mr Clarkson
Mr Clarkson made his Birmingham City debut at the age of 17 in a local derby against Aston Villa. By aged 20, he was a Wembley winner with Birmingham and also the youngest captain of the club. He also captained the team back to promotion back into the Championship at age of 21.
He made 172 appearances for the club before playing for Stoke where he made 96 appearances for the club. Slightly bittersweet, they were just 90 minutes away from reaching Premier League in Play-offs in 1996 before losing to Leicester.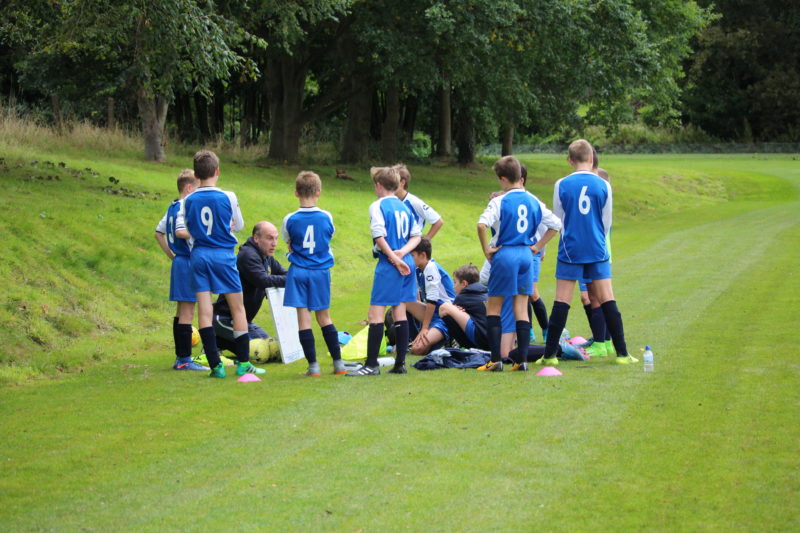 Following this, he enjoyed 100 appearances (including another two at Wembley!) for Northampton Town before breaking his leg at the age of 28. However, injury didn't stop him for long as he returned with Kidderminster Harriers for two more years in Football League and made over 450 professional appearances in the top four divisions.
Mr Clarkson has coached at Birmingham City and Derby County's Academies and is a current UEFA B and FA Youth Module 3 Licence holder. Also currently coaches the ISFA national squads from Under 11 through to Under 15 level.
Still to be found on the pitch, he turns out on a regular basis for the Birmingham City All Stars at the age of 46.