Staff List
* Head of Department
EFL

EFL Teacher, Learning Enhancement Teacher
Mrs E Wells
BA(Hons), PGCE, TEFL, Cert Dys Inst
lwells@foremarke.org.uk
Information Technology

Director of ICT, Head of Y8, Y8 Form Tutor, Director of Activities
S Owen*
BA(Hons), PGCE
sowen@foremarke.org.uk
Learning Enhancement

Head of Learning Enhancement
Mrs K L Shaw-Wall*
Cert Ed, PGDILP Dys
lshaw-wall@foremarke.org.uk
Learning Enhancement Teacher
Mrs S Carter
BEd(Hons), PGCert Dys
scarter@foremarke.org.uk
Learning Enhancement Teacher, Pre Prep and Lower School Learning Enhancement Co-ordinator
Mrs J Hornsey
BA(Hons), PGCE, PGCert Dys
johornsey@foremarke.org.uk
Learning Enhancement Assistant
Mrs J Collins
BA(Hons), PGCE
jcollins@foremarke.org.uk
EAL Teacher, Learning Enhancement Teacher
Mrs E Wells
BA(Hons), PGCE, TEFL, Cert Dys Inst
lwells@foremarke.org.uk
Learning Enhancement Assistant
Mrs E Wood
NVQ3
lwood@foremarke.org.uk
Lower School

Head of Lower School
Mrs P M Christodoulou*
Primary Diploma
pchristodoulou@foremarke.org.uk
Deputy Head of Lower School, Y3 Form Tutor
Mrs K Crisp
MA(Hons)
kcrisp@foremarke.org.uk
Y3 Form Tutor
Mrs K Farrow
BA(Hons), PGCE
kfarrow@foremarke.org.uk
Y3 Form Tutor, i/c Junior Activities
Mrs J Martin
BEd(Hons)
jmartin@foremarke.org.uk
Y4 Form Tutor
Mrs J Harrison
BEd(Hons), PGCE
jharrison@foremarke.org.uk
Y4 Form Tutor
Mrs H Buckingham
BA(Hons), MA
hbuckingham@foremarke.org.uk
Y4 Form Tutor
Miss C Odell
BA(Hons), PGCE
codell@foremarke.org.uk
Lower School Teacher
Mrs C Drakeley
BA(Hons), MA, PGCE
cdrakeley@foremarke.org.uk
Learning Enhancement Teacher
Mrs J Hornsey
BA(Hons), PGCE, PG Cert Dys
johornsey@foremarke.org.uk
Teaching Assistant – Lower School
Ms N Barker
nbarker@foremarke.org.uk
Teaching Assistant – Lower School
Mrs T Phillips
tphillips@foremarke.org.uk
Physical Education

Director of Sport
Mrs S Mansfield*
BEd(Hons)
smansfield@foremarke.org.uk
Head of Y7, Y7 Form Tutor, i/c Football, PE Teacher
I Clarkson
BSc(Hons)
iclarkson@foremarke.org.uk
Y8 Form Tutor, i/c Hockey, PE Teacher
R Anderson
BA, MSc, PGCE
randerson@foremarke.org.uk
Y8 Form Tutor, PE Teacher
Miss S Dutton
BA(Hons), PGCE
sdutton@foremarke.org.uk
Head of PSHEE, Y6 Form Tutor, Teacher of PE
Mrs A Rigney*
BSc(Hons)
arigney@foremarke.org.uk
Assistant Head (Pastoral), Teacher of PE and PSHEE
Mrs L Kelly
BEd(Hons)
lkelly@foremarke.org.uk
PE Teacher
P Rigney
BSc(Hons)
prigney@foremarke.org.uk
PSHCE

Head of PSHEE, Y6 Form Tutor, Teacher of PE
Mrs A Rigney*
BSc(Hons)
arigney@foremarke.org.uk
Director of Studies, Teacher of PSHEE and Science
Miss P Bushby
BSc(Hons), PGCE
pbushby@foremarke.org.uk
Head of Y5, Y5 Form/Class Tutor, Teacher of PSHEE, Inter-House Co-ordinator
Mrs J Cooper*
BEd(Hons)
jcooper@foremarke.org.uk
Assistant Head (Pastoral), Teacher of PE and PSHEE
Mrs L Kelly
BEd(Hons)
lkelly@foremarke.org.uk
Y8 Form Tutor, Teacher of Science, Maths and PSHEE
Mrs G Kerr
MSc, BSc (Hons), PGCE
gkerr@foremarke.org.uk
Y8 Form Tutor, Teacher of Maths and PSHEE
Mrs S Krbacevic
BSc(Hons), PGCE, MPhil
skrbacevic@foremarke.org.uk
Governing Body
# Denotes member of Foremarke Standing Committee
Sir Henry Every Bt DL (Chairman) #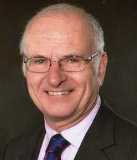 Following a career with Chartered Accountants, Deloittes, Henry became a Governor in 2003 and Chairman of Governors in 2012. He is a former Chairman of Derby Cathedral Council, a founding Trustee of the National Memorial Arboretum and former Chairman of Queen's Hospital Burton. He was High Sheriff of Derbyshire for 2009/10 and serves as a current Deputy Lieutenant of Derbyshire.  Henry and his wife, Susie, have three sons, each of whom attended Foremarke and Repton.
E M Shires BA FCA (for the Harpur-Crewe family – Hereditary Governor) #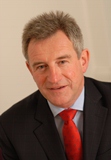 A governor since 2013, Mark was educated at Rossall School and Manchester University where he read Economics and Accounting. A Chartered Accountant, he retired from the international business advisors PwC in 2013 where, most recently, he was Senior Partner of its East Midlands practice. He now acts as a consultant to banks, companies and government departments throughout the UK.
Married to Wendy, they moved to Repton in 1997 since when their 3 children have been educated at Foremarke and Repton. Mark's interests include walking, art, music and a variety of sports.
W Tucker, Her Majesty's Lord Lieutenant for the County of Derbyshire 2009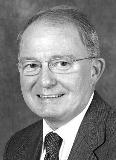 William (Willie) Tucker was born in Port Glasgow Renfrewshire in 1945 but has lived in Derbyshire for nearly 40 years. He has lived in the village of Aston-on-Trent for 20 years.
Mr Tucker retired in July 2005 after a career lasting 45 years with the Cooperative Movement and at the date of his retirement he was Chief Executive of Midlands Cooperative Society. He is a former Chairman of Cooperative Insurance Society (CIS) and a former Director of the Cooperative Bank.
Mr Tucker has been active in a number of charities in Derbyshire and was involved in Round Table in Derbyshire for 16 years. He was National Treasurer of the National Association of Round Tables from 1985-86.
Mr Tucker has been married to Jill for 36 years and they have two daughters.
Professor A M Buchan DSc FMedSci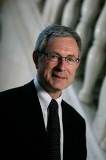 Professor Alastair Buchan (Hall '68), a Neuroscientist, practising Neurologist and Professor in Stroke Medicine, is now Dean of the Medical School and Head of the Medical Sciences Division at the University of Oxford.  He has been very involved in the education of young scientists and doctors at Oxford and as a Governor of Repton School has stimulated the development of the Repton Science Priory. This is an innovative way of bringing multidisciplinarity to the science education that will allow a step change in the way in which science is taught at Repton.  He hopes that this will help internationalize Repton science and increase its interaction with not only the universities but with the academic societies and academies in the UK.
Dr K J Dell MA DPhil PhD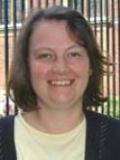 Katharine Dell was the first Head Girl of the Abbey in 1979 and then went up to Oxford to do a degree in Theology at St Hugh's College. She stayed on at Oxford to do a PhD in Old Testament studies on the book of Job. After a first teaching post at Ripon College, Cuddesdon, she moved to the University of Cambridge where she is now a Senior Lecturer in the Divinity Faculty and Fellow of St Catharine's College. She has published books on Job and Proverbs, an introduction to the wisdom literature of the Old Testament and an introduction entitled Opening the Old Testament. Katharine became the Cambridge representative on the Governing Body in 2000.
M R H Wimbush BSc, Appointed by the Headmasters and Assistant Staff #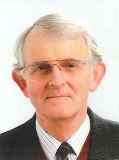 Martin was educated at Glenalmond College and Edinburgh University.   He worked initially in the plastics industry prior to taking up a career in teaching, teaching at Berwick Grammar, KEGS Chelmsford and joined Repton in 1978.   He taught Chemistry at Repton, was the Examinations Officer for 16 years and was involved in Sailing, CCF, Stage Lighting and the JCR.   With his wife, Frances, he was the first Housemaster of The Garden.   Now retired, though still resident in Repton, he maintains a close involvement with the School and strives to maintain links between the School and Village.   He has a son and a daughter, both of whom were educated at Foremarke and Repton, and 2 grandchildren.
R A Litchfield ACMA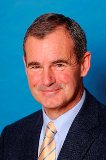 Roger is an OR and has been a Governor for 18 years, he is the longest serving Governor. He has chaired the Finance Committees for both Foremarke and Repton since 1996. He is a member of both Foremarke and Repton's Standing Committees and a Trustee of The Repton Foundation.
Although a qualified accountant Roger has worked in industry for 40 years, first as a financial consultant then as a Senior Executive of Speedo Europe Ltd, before sharing ownership and running two private sock manufacturing businesses. Roger is currently working in the bedding industry and is a director of a small property company.
Away from work Roger represented Derbyshire at hockey as both player and coach, and as well as his family (both sons are also ORs) his other leisure activities include an interest in most sports, golf, walking, gardening, travel, France and wine.
R J R Owen MA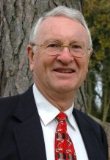 Robert Owen is a banker and financial market regulator.
He was educated at Repton and Oxford, joined the Foreign Office in 1961 and moved to the City in 1970, where he eventually became Head of the Lloyds Bank Group's merchant banking operations. In 1988 he moved to Hong Kong and became the first Executive Chairman of the Securities and Futures Commission (SFC).  Since leaving the SFC, he has held various directorships, including Nomura Asia Holdings (Deputy Chairman), Lloyds of London (Council Member) and Crosby Capital Partners.  His current directorships include the Dubai Financial Services Authority, Singapore Exchange Ltd and Citibank (Hong Kong). He played a leading role in the establishment of Repton Dubai and is a member of its Board. He is married with 3 children.
Mrs A E Hill #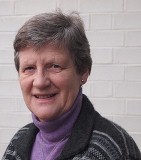 Mrs A E Hill JP Anne Hill was educated at Chesterfield High School for Girls and Richmond High School in Yorkshire, and subsequently trained to become a State Registered Nurse at the Queen Elizabeth Hospital in Birmingham.  She has been a Governor of Repton and Foremarke since 2000, having had 3 children through both schools, and experienced the system from within. She is a housewife and a long-serving magistrate with a particular interest in Youth Court Work. In the past she has been Chairman of the local PTA group, Chairman of the Parish Council and of Burton Barnados.
D N V Churton MBE FSYI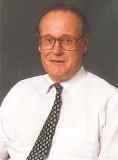 Nigel was educated at Repton, spent eleven years in HM Forces and is currently a Director of a number of companies in the risk management and Leisure sectors. He is a Freeman of the City of London and a Past Master of both the Worshipful Company of Distillers and Security Professionals. He was appointed a Governor in 2009 and became Chairman of the Audit Comittee in 2012. He is married with three children, lives between North Wales and London and his interests are sport and country pursuits.
M J C Needham LLB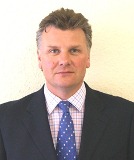 A Solicitor and Partner in a Leicestershire Legal Practice, Matthew became a governor in 2010. Having been educated at Foremarke and Repton he then read Law at Newcastle University. Matthew is married with 3 children – one son presently at Foremarke and a son and daughter at Repton.
Ian Davenport BA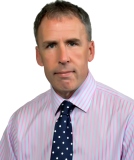 Ian is the founding chief of The Springboard Bursary Foundation, having previously been the Head Master of Blundell's. Prior to this, he was a housemaster and Head of Department at Radley College and an Economics tutor at Oxford University. After graduating, he worked in the The City for a number of years. As a Head Master he was active within HMC, sitting on various regional and national committees. He was also an ISI inspector. Currently he is governor of three independent boarding schools. He also sits on the Advisory Board at The Royal Alexandra and Albert School. In addition, he was until recently the Chair of Trustees at the Royal Academy for the Deaf. He is a fellow of Liverpool Hope University.
Tim Hannam BA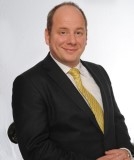 Tim became a Governor in 2014.  He was educated at Queen Mary's Grammar School in Walsall and thereafter read Jurisprudence at Oriel College, Oxford.  He was called to the Bar in 1995 and practises from Citadel Chambers in Birmingham, specialising in crime. In 2008, he was appointed as Standing Counsel to the Revenue and Customs Prosecutions Office.  He also sits as a Crown Court Recorder on the Northern Circuit.  He is married to Susan, who is a teacher.  They have two young children and live near Lichfield.
Daphne Cawthorne BEd #

Daphne Cawthorne graduated with a BEd from Sheffield University and has taught all ages of pupils at schools in London, Malawi in Central Africa (VSO), Kuwait (Deputy Head and Head of the Pre Prep), Sheffield High School for Girls and Birkdale Prep School in Sheffield.  She was Headmistress at Wakefield Girls' High School Junior School (an IAPS and GSA School) from January 1998 to August 2015.  She is now an ISI Team Inspector, an Overseas Inspector, Appraiser and Mentor for Heads and an Educational Consultant. She was Vice Chairman and Chairman of IAPS and is now an Honorary Member of IAPS.  She is married with two children. Her hobbies include swimming, cooking, hill walking and travel
Kathryn Stone OBE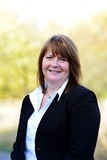 Kathryn Stone was appointed Chief Ombudsman in January 2016, following her previous role as a commissioner for the Independent Police Complaints Commission (IPCC). Whilst working for the IPCC Kathryn had responsibility for seven police forces in the north of England. She was previously the Commissioner for Victims and Survivors in Northern Ireland. For 11 years Kathryn was also Chief Executive of Voice UK, a national charity supporting people with learning disabilities and other vulnerable people in the criminal justice system. Kathryn is a Chartered Director and a Fellow of the Institute of Directors. In 2007 she was awarded an OBE for services to people with learning disabilities.
Dawn Ward CBE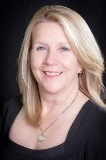 Dawn Ward is Chief Executive and Principal of Burton and South Derbyshire College (BSDC). She was promoted to a CBE in the Queens New Year's Honours 2015 from the OBE that she received in 2007 for her services to Education and Skills. Dawn holds many board level positions across a range of market leading organisations associated with Further and Higher Education, has led a range of regional/national groups related to the technical and vocational sector within the UK and has received numerous accolades for her leading contribution to skills.
Andrew Bock BSc MRICS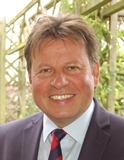 Andrew is a Chartered Surveyor and Director of Derbyshire based Clowes Developments, who are a commercial property development company where he has worked for 25 years. In addition he has built up his own rental portfolio of commercial and residential properties.
He is married to Beverly with three children, two of whom have attended or are attending Repton and the youngest at Foremarke.   He lives in the Peak District and is Chairman of Thorpe Parish Council.
Andrew Churchill MA, FIET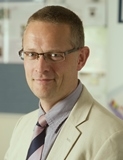 Andrew is the MD of JJ Churchill Ltd, a third-generation, precision-aero-engineering business.  After reading Chemistry at Oxford, he spent ten years working in China and Australia in a variety of manufacturing sectors.  Andrew is a director with EEF (The Manufacturers' Organisation), Midlands Group Training Services and the Design & Technology Association.  He is currently an advisory panel member of the All Party Parliamentary Group for Trade and Investment, is a Fellow of the IET and a member of their Manufacturing Policy Panel.  Andrew lives in Repton and has two children at the schools.
R Relton  # Headmaster (Foremarke)
C P Bilson MA   # Clerk to the Governing Body
Mr Alastair Land MA #  Headmaster, Repton School