On Wednesday 21st March we welcomed Alex Laing to adjudicate our competitions this year, a return visit for Alex who used to teach the Violin at Foremarke and who has also adjudicated for us previously. His busy, varied career now includes teaching at the Junior Royal College of Music in London and both coaching and conducting the National Children's Orchestra of Great Britain. Our instrumental finalists had a super stage presence and performed with confidence to a large audience.
Many congratulations to Henry [Trumpet], Young Musician of the Year 2018 and to Louis [Piano], Young Musician of the Year [Advanced] 2018.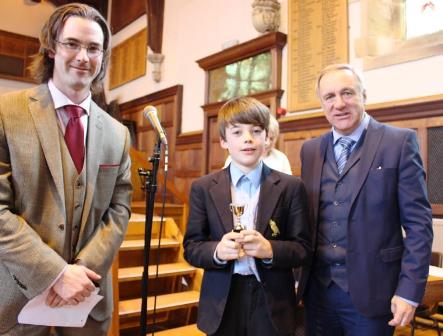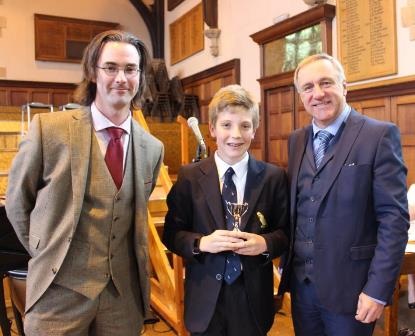 After two impressive recitals by our musicians it was then the turn of our four houses to present some of the most well-known songs by Westlife –
Alexander – Flying Without Wings [Head of House Mr Rigney, accompanist Miss Miller]
Mountbatten – You Raise Me Up [Head of House Mr Anderson, accompanist Mrs Bloor]
Tedder – Uptown Girl [Head of House Miss Dutton, accompanist Mr Spalton]
Wavell – I Have a Dream [Head of House Mr Casey, accompanist Mrs Wood]
This was lots of fun and what was evident from all houses is that everyone put a superb amount of effort into this, whether it be through their singing, instrumental playing or miming as a West Life tribute act! All pulled together as a team, all presented differing styles and interpretations, all contributed towards a most entertaining and happy afternoon – very well done!
1st Wavell 
2nd Alexander
3rd Mountbatten
4th Tedder