We have had another busy and fun-filled weekend in boarding, beginning with a (real) bang with the fantastic Foremarke fireworks display on Friday evening, which all the boarders and staff enjoyed. The children then enjoyed themselves at Repton School on Saturday at the annual Sale of Work. They enjoyed browsing the stalls, having a go at the ducking stall, jousting and trying a few tasty treats. Everyone relaxed in houses with their house films in the evening after tea.
Deer, oh deer…
The Boarders had a Calke-er of a morning on Sunday!  The day did not start out too promising, when we woke to torrential rain.  However, after a hearty breakfast, the skies had cleared and we all headed off to Calke Abbey for a brisk, bracing walk.  The boarders were splendid, greeting all the members of the public with a cheery 'Good morning.'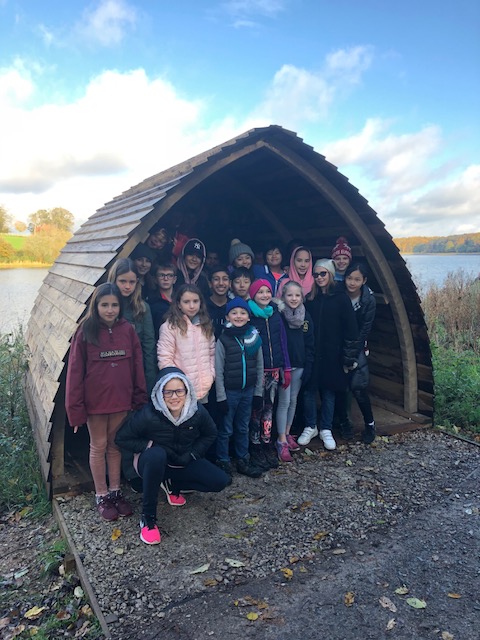 All appreciated the gesture, although some found it tricky replying to all 31 of them!  After a bit of deer spotting as we passed the Deer Park, we stepped back in time, as we looked around the old stables and Blacksmiths.  On the way back to the minibus, the Francis boys tried the Mini challenge, using a tree instead of the car, to see how many they could fit inside the tree trunk.  It took a while, but they soon 'twigged' that teamwork was the key and all 13 managed to get in.  After that, it was getting close to lunch, so we had to make like a tree… and leave!
The afternoon began with a quiz, which really tested the boarders' observation and memory skills.  Well done to The Five Stars, who won by one point, ahead of Match Teas!
The boarders then had some down time, completing Art activities, relaxing in the library and spending time in their houses.
A great day!
JEH, KC, RMC, MC.