The final weekend of the year is always the busiest one of the term. We began the weekend with the school Sports Day at Shobnall Leisure Centre. An excellent morning in the sun was had by all and the Athletes performed well.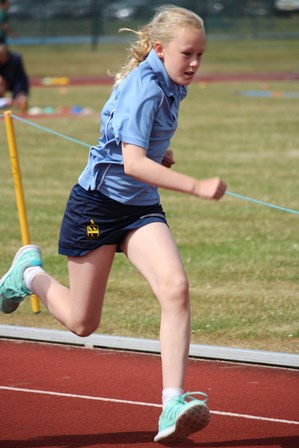 The boarders returned from Sports Day and began to set up their tents for camping or began to get ready for the Year 8 Leavers' Ball.
The Nightingale common room became a hair and make-up salon as the girls made their final preparations. Glitz and Glamour! Horse and Carriages were the order of the evening for Year 8 as they headed out in style for their last Saturday night in boarding. A variety of transport modes were used by the boarders to ensure they arrived in style. The boarders enjoyed a lovely meal. A disco finished off the night and ensured that all were ready to sleep.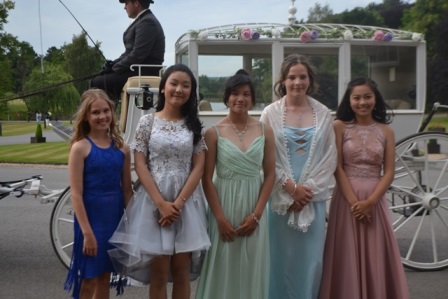 Whilst the Leavers' Ball was in full swing, the remaining boarders were busy on Walled Garden at the Family Camping Weekend. Field games, Rounders and a BBQ kept everyone entertained until it was time to head back to the houses. The girls even found time to finish the evening off with a film.
Sunday was a more relaxed affair but still none the less an interesting day for the boarders. They started the morning by re-joining the campers for a big Sunday Full English breakfast.  Mr Waldock very kindly stepped in to organise a range of Initiative games. A wide variety of activities were on offer with the "Bomb Defusal" proving to be the most popular.
The boarders regrouped for their Sunday lunch and enjoyed a lovely roast dinner, which would set them up for the afternoon.
First up, the small matter of England V Panama.  Few could have predicted the 6-1 England win.  We followed up the elation of the football with an end of term Tennis Tournament. It was a closely matched affair with Alex T and Jason L clinching the victory. The boarders relaxed for the rest of the afternoon with Ice Pops to cool down.
They returned to houses in the evening ready to relax and have an early night in preparation for the final week of term.
MC