Apocalypse, Pandemonium, Shockwave and the Haunting are usually words you associate with a Saturday night duty in Francis but not this weekend. These were the rides that the thrill seekers of the boarding community enjoyed on Sunday.
After a busy Saturday for many, away games at Witham Hall, the FA Cup final and the Royal Wedding, the boarders were probably ready for a restful day on the Sunday. However a day at Drayton Manor in the sunshine was on the horizon as the boarders rolled (some almost literally) into breakfast. A full English breakfast set them up ready for the day ahead.
We set off as soon as we could and got the boarders organised and ready for the day ahead. Senior pupils enjoyed the opportunity to stretch their legs in groups to explore the rides on offer. The Accelerator seemed to be first choice rides, simply because it was the closest to the meeting point. This year saw the Log Flume reopened and the weather was perfect for them to dry off after a real soaking, particularly on the backwards drop. We regrouped for lunch, applied more sun cream and set off to see how many times we could turn upside down. The coach journey home proved to be one ride too many for a good number of boarders who took the opportunity to catch up on some sleep.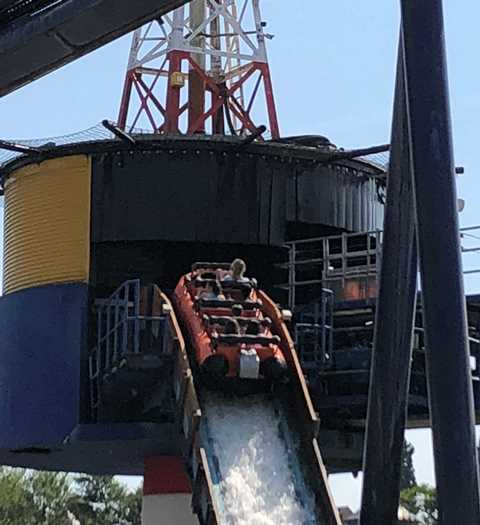 The boarders return to school for the evening meal, a wind down swim and chill out of the top field in the sun. Another great weekend in the boarding houses.