We started the day with a range of activities forming a Foremarke Mini Olympics, the teams were chosen, team names assigned, and the activities began. First up, Orienteering, Mr Clarkson had set a challenging course with the target being smaller and well hidden. The junior team or Melon Maniacs were not only the only team to find all the letters but they were the first team back earning them the bonus points.
Onto the indoor round and the junior team again started strong. The boarders competed on a carousel of events including shuttle runs, target throwing, speed bounce, long jump and Basketball. All the teams worked very hard and competed well. The scores were a result of the cumulative efforts of the groups and the winning team snatched the victory by only 50cm of jumping.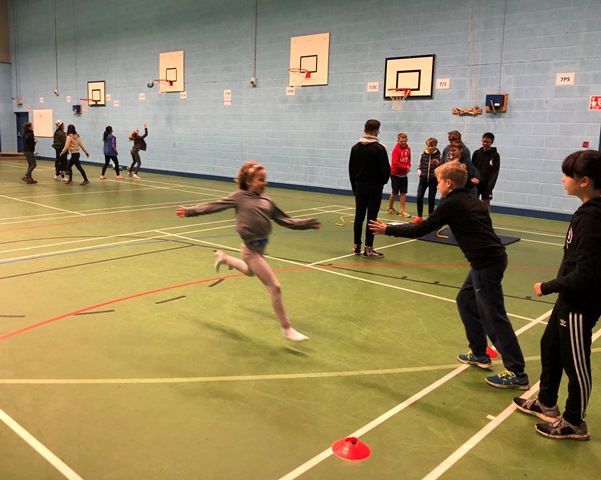 A hearty roast Lamb lunch set them up for their afternoon activity where they enjoyed their first off site visit of the term to Alter Rock in Derby. An indoor climbing venue with lots to offer. The groups rotated around four activities including Climbing, Abseiling, Caving and the Air Walk. The groups worked well as a team to support those that were climbing and enjoyed the activities that they undertook.
The Caving section proved popular not only with the boarders but also with most of our GAP Tutors, some of which choose to spend more than their fair share of time in there.  A few the pupils took a little while adjusting to the height of the activities and overcame initial hesitancy to go on to enjoy the afternoon. The boarders took the opportunity to have a little down time in the evening after a busy and enjoyable day. MC