When foreign students first arrive at Foremarke they will spend time with Liz Wells, our EAL specialist, to assess how much help and support they require. Most students will have specialist English Language lessons in a small group or on a one to one basis. Lessons are relaxed and an opportunity for foreign students to work at their own speed. There is room for flexibility; if quick progress is made they will return to mainstream English lessons with the rest of the year group.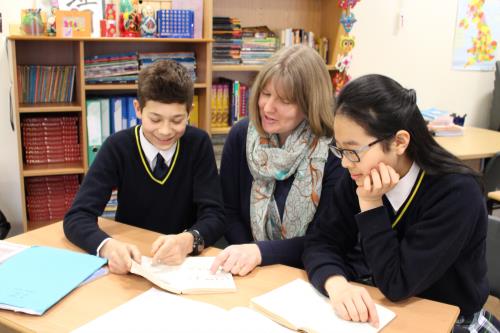 Students arriving in Year 8 are not normally offered a second foreign language. Students arriving in Year 7 and below are offered a second foreign language (French) if their English is of a good standard.
Support is also offered with subject content in other mainstream lessons e.g. Science or History. This may take the form of support with prep or reviewing lesson content outside of the classroom.
The EAL support is also an opportunity to discuss any other cultural / social issues or language barriers that may emerge. This ensures any potential problems are picked up early and can be managed appropriately.
Liz Wells lives on site and is part of the boarding team so she is available evenings and weekends as required. She is an experienced teacher of English with 20 years EAL experience at Foremarke. Her passion is helping foreign students and she is always amazed to see how quickly her students develop and fit into life at Foremarke Hall.