Nightingale House is a happy and relaxed boarding house for girls aged between 7-13 who all live in comfortable bedders (our name for dormitories) of 3-6 beds. The house is named Nightingale after the well known lady with the lamp, and her caring concerned nature is aptly represented in our lovely home.
Nightingale is built in the converted stables located in the Quad, giving it a really homely feel, right in the heart of the school. We have a large common room where girls can relax, play games and share hot chocolates. Some of the more popular activities are dance competition, Chinese night, cake making and film night.
Though the activities and facilities in the house are excellent, what we are most proud of is our family atmosphere and warmth. Our lovely gap students, whom the girls see as big sisters, help to create that atmosphere and foster our core school values with a particular focus on respecting other people, their space and their belongings.
We have high expectations of the girls and the awarding of daily 'bedder' points is one of the many ways the girls are encouraged to be tidy and look after themselves and their belongings.
The Houseparent is Mrs Casey. Mrs Casey is Head of Art and is supported by her husband, Mr Casey. Mr Casey is Head of Boarding and teaches P.E. Their children Hannah and Alistair are at school here at Foremarke and cat Pip also lives in Nightingale. Miss Moore is Resident House Assistant and expert hot chocolate maker. She is constantly available to support the girls in all aspects of school life.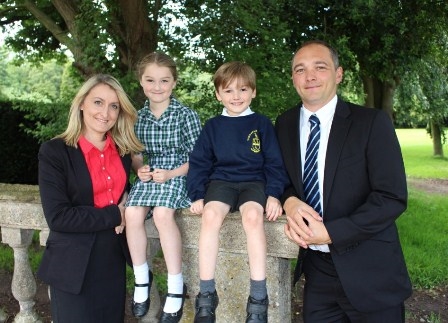 To contact Mrs Casey please email: rcasey@foremarke.org.uk or telephone 01283 707135