Francis House (Boys Aged 11-13)
Francis House is home to Year 7 and 8 boy boarders. The house comprises of four bedders, the Gun Room with an ensuite, the Wine Cellar, the Still Room and the Butler's Pantry. Each bedder accommodates up to seven boys.
The boys take pride in personalising their own bed areas with posters, maps, photos and drawings. Such decorations are part of the prestigious termly, tidy bedder competition, developing house spirit and independence.
Evening routines are varied and the boys have the opportunity to involve themselves in activities organised by the resident house staff. The incredible facilities at Foremarke allow for plenty of space to let off steam, while also providing quieter areas for work and music practice. There is a games room for arcade games, air hockey, table tennis and pool. The boys also have access to all manner of communication, should they have time to contact parents!
The houseparent is Edward Saunders. Mr Saunders is also a Year 5 teacher at Foremarke. He is supported by his wife, Bella, who is also a teacher, teaching at Repton School. They have a baby boy called Toby. The house assistant, Mrs. Margaret Hollioake, is undoubtedly the world's greatest maker of hot chocolate! She is ably assisted by a male GAP student. There are two academic house tutors, Mike Casey (Head of Boarding) and Ian Clarkson (Head of Year 6 and Head of Football).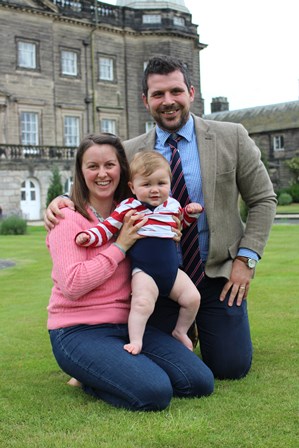 To contact Mr Saunders please email: esaunders@foremarke.org.uk or telephone 01283 707110