Knowle Hill Flexi-Boarding House (Girls and Boys aged 7-13)
Children can book in for one, two or three nights a week, or on an occasional basis, to fit in with parents' commitments.
The Flexi-boarding house is situated right at the top of the main Hall and accommodates our day children. The boys and girls have their own separate areas and sleep in bedders named after mountains. The boys stay in Mont Blanc and Everest and the girls stay in Kilimanjaro, Ben Nevis and Snowdon.
Our Flexi boarders have access to all the facilities and activities available to the full-time boarders and join in with the boarders during their stay. They have tea and breakfast with the boarders in the dining room. They can choose to relax in the cosy environment of the boarding house if they wish. We do have the occasional movie night and monopoly and chess challenges are amongst some of the activities on offer. There is also a very much anticipated Annual Flexi Summer Party complete with chocolate fountain!
The children have the opportunity to receive plenty of support with their prep and Mrs Waldock is always on hand to help. We are ably assisted by gap students and the children enjoy getting to know them better outside normal school hours.
Supper in the boarding house usually includes the legendary hot chocolate, iced water, squash, milk and crusha as well as plenty of fresh fruit, biscuits and toast. The boarding house routine mirrors the full-time boarding houses with a real emphasis on getting a good night's sleep. Full time boarders thoroughly enjoy the opportunity to join their Flexi-boarding friends in the Flexi boarding House for sleepovers.
The Flexi House-parent is Mrs Claire Waldock (Head of Science). Claire is supported by her husband Nick and her four children William, Katherine, Lizzie and Harry.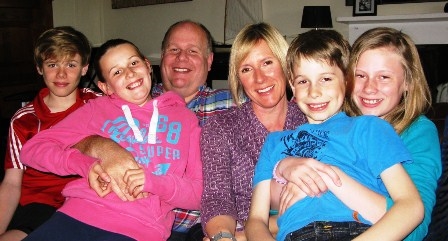 To contact Mrs Waldock please email: cwaldock@foremarke.org.uk or telephone 01283 707141