Burdett House for boys aged 7 – 11 (years 3 -6) is located in a separate building attached to the main house. The house has a warm, vibrant and busy feel to it with the emphasis most definitely on family fun. Whether it's playing cricket in the corridor, deadly light sabre attack or hide and seek, Fifa World  Cup X-box challenges, early morning runs, there is always something going on.
The house is well resourced with a common room with TV and X-Box, laptops and house wifi, books, and various board games. There are four-bedders all named after superheroes (rather like the Burdett boys!): Iron Man, Superman, Batman and Spiderman
Burdett is the boys' house for several months of the year so we don't underestimate how important it is to create a home from home environment for the boys. Many of the boys comment on how safe and cared for they feel in the house. All the boys are made to feel at home and part of the boarding family at Foremarke.
Academically, the boys get teacher support with their prep and a time is set aside each evening for the boys to read to each other and the house staff. Strong communication between house parents and the boys' teaching staff make sure that we help the boys be the very best that they can be.
Burdett House-parent is Geoff Kelly. Mr Kelly is supported by Mrs Kelly ( who is also Assistant Head (pastoral) and teaches PE and PSHCE). Mr and Mrs Kelly have a daughter who is a pupil at Repton School and the most friendliest black Labrador called Brockett, who all the boarders adore! Mrs Forman and Mrs Squires are Burdett's House Assistants and we have a plethora of Gap students who support Mr and Mrs Kelly. Nick Wells (who teachers English at Foremarke) is the House Tutor for Burdett and provides academic assistance and guidance to the boys during prep time.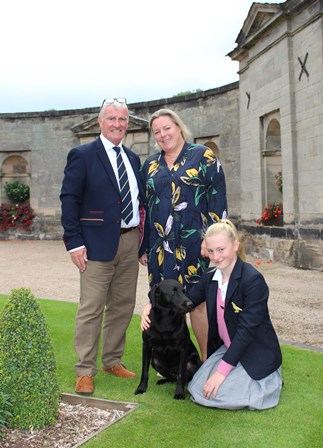 To contact Mr Kelly please email: gkelly@foremarke.org.uk or telephone 01283 707145