Foremarke Hall prides itself on nurturing the talented individuals that come through the school gates using a comprehensive prep school admissions procedure to help with prospective pupils journey within the independent education structure in the UK.
You can register your child to join Foremarke Hall by downloading the Registration Form and forwarding it with the registration fee to Miss Ellie Jones, Registrar, here. The main intake of pupils is in September although entry is possible into all year groups in January and April as well.
If you would like to consider a place at Foremarke Hall for your child to come and visit us first, we would be delighted to meet you and give you a tour of the school.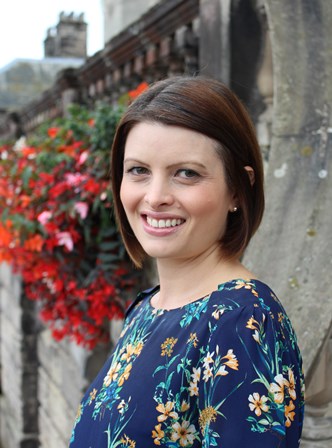 Miss Ellie Jones, Registrar.
Pre-prep school admission process
Children can join the Pre-Preparatory Department from 3 years old. Unlike the Preparatory School process, there is no selection criteria and is open to all. Children accepted into  Pre-Prep will be invited to spend a day within this environment to meet other pupils and staff. This is a good start in becoming comfortable with a typical school day and staff will assess whether the prospective pupil will be suitable for attending further.
Once a formal offer of a place has been received by the parent they will then be obliged to provide the school with the child's original birth certificate. This is to prove the nationality of the child.
Prep School Admission Process 
Pupils can join the Preparatory School from 7 years old. There are certain criteria candidates must meet before joining. A good report from the child's school must be received after which an informal assessment of Maths and English will be undertaken within a taster day within the school. This taster day will be with his/her current year group.
The final decision will come to the Headmaster who will approve the enrollment of the child based on successful references, assessment and comments made by staff. Candidates for year 7 will have a more strenuous examination process where the prospective 11+ pupil will have to take an exam.
As with Pre-Prep, parents will have to provide an original birth certificate.
Taster Days 
Prospective pupils are invited to spend a day at school during which they are assessed in their English and maths skills.
We try and keep these tests as low-key as possible but the results ensure that your child is placed in the appropriate class or set upon arrival at Foremarke Hall.
We invite children who are going to be boarding at Foremarke Hall to have one night with us in the boarding house as well as a full day at school. We recognise that boarding can be a big step for families and their children.A boarding taster often helps ease little worries or concerns about what life as a boarder might be like.
Places are offered subject to performance and a satisfactory written report from the pupil's present school. The return of the Acceptance Form and deposit completes the entry procedure.
Equality, Diversity and Disability
Foremark Hall is committed to ensuring equal treatment for all children regardless of gender, ethnicity, religion, disability, sexual orientation or social background.  We offer dedicated support for any special educational needs of pupils with a department that provides the commitment they need.
Scholarships and Bursaries
In line with Foremarke's dedication to openness, bursaries may be applied for through the blue form process for pupils who cannot afford the term fees. Details of the 7+ and 11+ Scholarships, along with a detailed version of the admission policy can be found here.
Late Applications
Whilst the normal deadlines for applying for the next academic year have passed, spaces do become available throughout the year and we would encourage you to make an enquiry.
Please contact the Registrar, to discuss the availability of places for the different year groups.
Tel: 01283 707100
Email: registrar@foremarke.org.uk