Our next Open Morning will be on Saturday 29th September 2018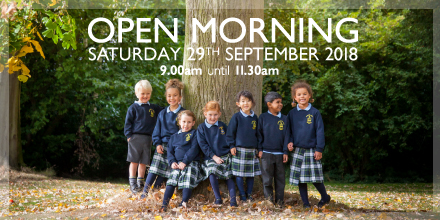 You are very welcome to attend.
Please fill out the form below, or contact the Registrar on 01283 707100 or email Registrar@foremarke.org.uk for further information and to register your interest in attending.
We hold three Open Mornings per year, early in each of the Michaelmas, Lent and Summer terms, offering you the opportunity to meet the pupils and experience the School at its vibrant best. Our children are very proud of their school and delight in showing families around. Whilst being our best ambassadors they will also give you a good picture of school life and answer your questions willingly.
Our Open Mornings start at 9am where you are greeted by our senior pupils on your arrival and shown into the Assembly Hall. There you will meet the Headmaster, the Registrar and some Senior Staff before being escorted around the school on a tour which is tailor-made to your needs, perhaps taking the opportunity of hearing some of our fine musicians in a concert in the Music School.
The Headmaster and staff are always available afterwards for a chat over coffee.
If the above date is not suitable but you would like to view the school do please contact the Headmaster's PA or Registrar on 01283707102 to make an appointment for a private tour.
By submitting this form you consent to the personal information you have provided on the form to be held, recorded and processed by Foremarke Hall. On occasion we may contact you to provide further information on Foremarke Hall. We will never pass your information to a third party. If you wish for your information to removed from the school's database please email marketing@foremarke.org.uk.