It is our fundamental belief at Foremarke that the children should experience Science through practical experience. Our pupils are encouraged to undertake their own experimental work in fully equipped laboratories with experienced specialist teachers supported by a qualified laboratory technician.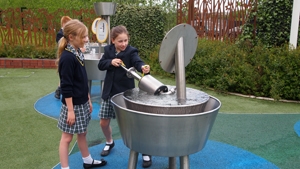 We prepare our pupils for the Common Entrance Examination in Year 8 and have a Scholarship Science Programme for the more able pupils.
The children at Foremarke benefit from regular extra-curricular trips to support their Science education. Year 5 visit 'ThinkTank' in Birmingham, our Year 6 pupils go  on a weekend trip to the Cranedale Centre in North Yorkshire and Year 7 visit the National Space Centre.
Younger pupils in the school have the opportunity to attend our Science Club, where we endeavour to inspire a love of  Science in a fun and safe environment allowing them to try out exciting experiments.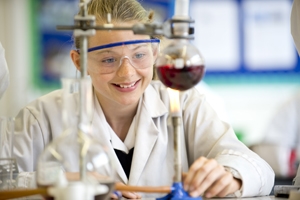 Older children can get involved in our Chemistry Club. They have plenty of opportunities to experience Chemistry at its best. We take a team of four budding chemists to a local university every year to compete in the Salter's and Royal Society of Chemistry Festival of Chemistry.
We aim to produce competent young scientists equipped with the skills and enthusiasm to tackle Science at their senior school.