In Geography lessons we hope the pupils will gain an interest and appreciation of the world around us from a local to a global scale. We encourage them to use a range of geographical enquiry skills, including fieldwork, to develop their knowledge and understanding of places, patterns, processes, environmental change and sustainable development.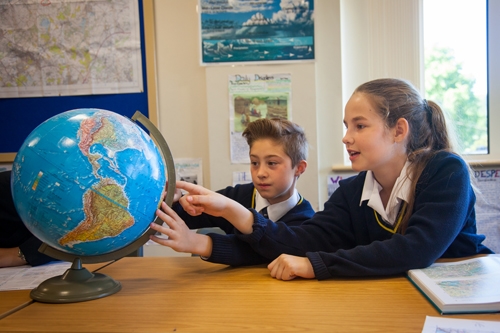 We prepare the children for Common Entrance or Scholarship to their senior schools. At the same time we aim to stimulate a curiosity about the world; introduce children to people, places and environments; develop an environmental awareness and understanding of sustainable development; develop an understanding of physical and human landscapes, and introduce the children to different societies and cultures, enhancing awareness of global interdependence.
Specialist teachers deliver the Geography program from Year 6 onwards covering a wide range of topics including; Antarctica, Brazil, Ordnance Survey map skills, volcanoes and earthquakes, rivers, coasts, weather, Snowdonia National Park and global economic activities.
Fieldwork is an important area of Geography at Foremarke. We make use of the beautiful grounds to carry out fieldwork investigations such as microclimate surveys, weathering investigations and studying the local stream. The grounds also serve as a perfect place to perfect map skills and practise orienteering.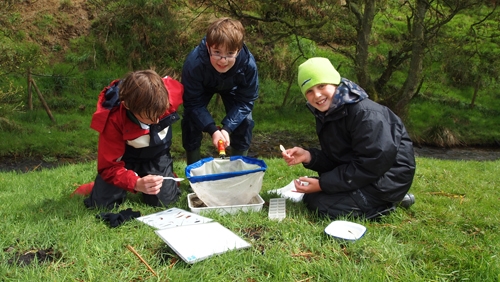 We run two residential trips. Year 6 have a trip to the Cranedale Centre in North Yorkshire which includes activities such as orienteering, a day at Flamborough Head studying coastal erosion and rock-pooling and a day on the North York Moors looking at rivers. In Year 8 all children go to Anglesey and Snowdonia to conduct a river survey in the Pass of Llanberis and to take part in high adrenaline sports, if they wish, such as coasteering – a good way to learn about the power of the sea first hand.