Design & Technology is taught to all year groups from Year 3 to Year 8 and everyone enjoys at least a double period per week. Pupils in their final two years benefit from a triple period each week for half a term working back – to – back with Art. The subject is also taught to groups of children in Year 2 as part of their activities carousel.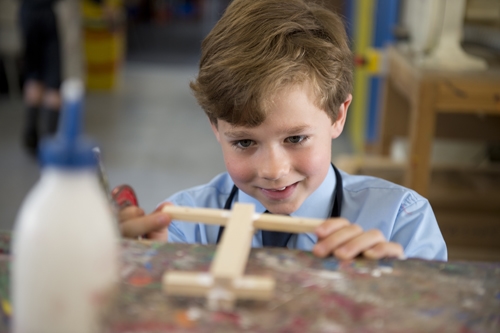 The D&T department is a comprehensively equipped multi-task work environment with traditional wood – working equipment, plastics processing, electronics, computer aided design and manufacturing (CAD/CAM) using both a LaserCam and router/cutting machine, dye-sublimation processes and a small ICT suite adjoining the main work area.
When pupils reach Year 8, those with a significant creative and technical ability may be selected to work towards a D&T Scholarship entrance to their senior school. They will then concentrate on D&T for the whole term, instead of alternating with Art, in order to achieve the extended level of work required. By the same token, Art Scholars may drop D&T to concentrate on their subject full – time.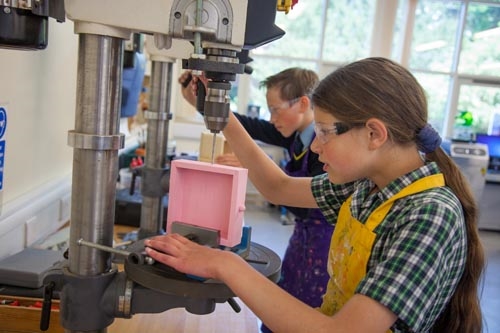 Pupils selected to do a D&T Scholarship to their senior school are also offered additional teaching and learning in their activity time that is equivalent to a minimum of four periods per week. They also have free access to the D&T facilities during their lunch breaks should they so wish. This has greatly contributed to the high success rate of our pupils in winning Scholarship and Exhibition awards to their chosen senior schools.
As an extra-curricular extension to D&T, there is a Greenpower Electric Car Racing activity for selected pupils in Years 7 and 8.  Cars are designed and constructed to take part in the national Greenpower F24 Electric Car Races for Schools programme.