Foremarke Hall, Repton Preparatory School, aims to provide the highest standard of teaching and learning, pastoral care and broad co-curricular and extra – curricular experience, in an inspiring and spacious setting where children are allowed to be children, encouraged all the while to develop in confidence and self-esteem into their best selves.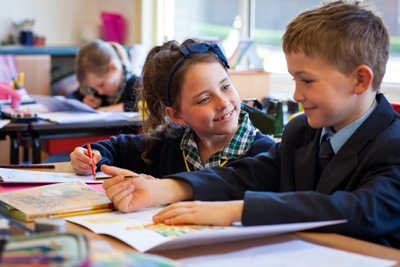 We are a co-educational day and boarding preparatory school of over 400 pupils, aged from three to thirteen, set in the fifty-acre grounds of a beautifully proportioned eighteenth century Palladian hall in South Derbyshire.
As a school we believe that the most valuable education is one that is broad and balanced, enabling children to enjoy their childhood whilst benefiting from a wonderful range of opportunities both in and out of the classroom.
We aim to encourage our children to use their minds well, to understand that with privilege comes responsibility, to make wise judgements; to be able to discriminate between right and wrong, good and better.
We believe that physical activity is important for growing children and that many important lessons for life are learned in this arena.
Finally we believe that no education is complete without a spiritual element to it, teaching children to appreciate beauty, to be creative and to value others.
With these elements in place, Foremarke Hall aims to produce young people at thirteen who are confident without being arrogant, who are achieving well in and out of the classroom and who are appreciative of the needs of others around them.
Such young people will be well prepared for the senior phase of their education and for life beyond.